Om My Shea Body Butter
Makes your body come Alive
When you're tired of using over the counter products that contain chemicals & by-products, it's time to make a positive decision that'll change your life.
It's time to start saying no to products that contain: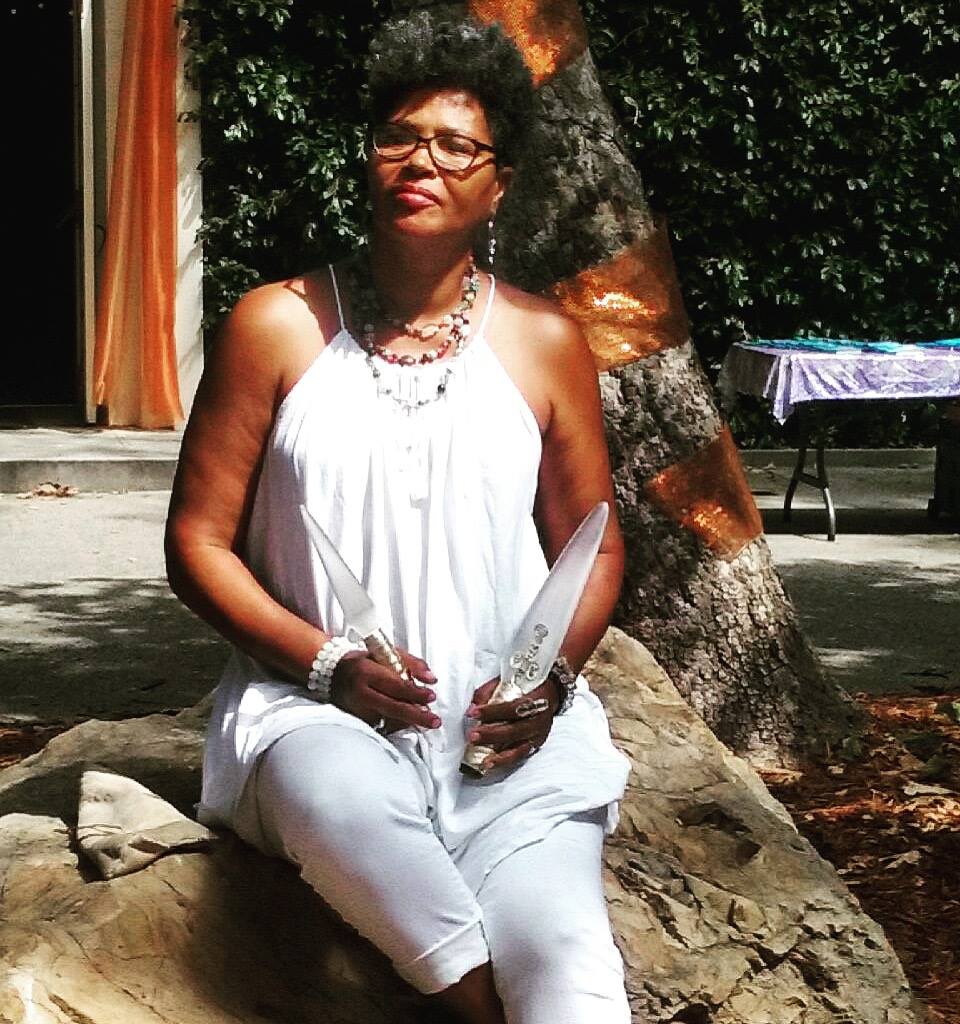 Transformational Gems by Laura
Laura M Gems launched her first collection of handcrafted gemstone jewelry in the fall of 2002.  With certifications received from several holistic modalities: Such as Reiki, Crystal Radiance Healing, Sound therapy and Chakra Energy balancing, Laura has mastered the connection of the healing arts within the Earths Crystal Kingdom and the Universal energy relative to all living Beings Body Mind and Spirit.
With her esoteric knowledge of gemstones combined with her spiritual teachings and artistry, she creates adornments of distinction, beauty and crystalline radiance designed with specific intentions for positive manifestations and outcomes.
All products conducive to raising one's vibration and adhering to a better world through positive loving outcomes can be found through her brand of Transformational Gems at her website: www.transformationalgems.com
Om My Shea introduces Guava Shea!
• Protection From UV Rays And Environmental Damage
• Guava is very effective in protecting our skin from the harmful UV radiation of the sun and also from the damage caused by environmental pollution.
• This benefit of guava is mainly because of the presence of lycopene in guava.
• Lycopene is an antioxidant that protects our skin cells from sun damage by fighting with the free radicals of our body and by stabilizing it and thus making it ineffective for the cell damage.
• Other than the lycopene, antioxidant like vitamin C also plays an important role in making a protective shield against the sun.
• Guava is a wonder fruit that provides many skin benefits and one such benefit is the ability to provide relief from acne and dark spots.
• Guava is a wonderful stress buster that helps in regulating stress by relaxing the muscles and nerve cells of our body because of the magnesium present in it.
• Guava is an excellent source of vitamin C which is a great antioxidant that provides many skin benefits and one such benefit is its ability to provide relief from premature aging.
Vibrate Higher with OMS!
Om My Shea Body Butter will magically melt into your skin on contact and will leave you feeling renewed and in balance. Changes in the seasonal weather & life stressors, will bring about dryness & chapping in the skin, feet, hands & hair especially, and leave you in an occasional emotional disarray. Om My Shea products will moisturize, condition, hydrate and invoke calm energies within to help combat each daily mission you face.
Storage Instructions
Raw, unrefined shea butter has an average shelf life of 12 months.  Keep shea butter in cool area, below 50 degrees F, with lid on container. For best results, store shea butter in a dark area and away from direct sunlight. Do not mix old shea butter with fresh shea butter or leave the shea butter in your car with windows closed. Shea butter is whipped and will melt in your hands & make your skin glow.  All products are purely therapeutic.
Om My shea, Made With Love 
♡
A great way for those who have undergone chemotherapy and/or radiation treatments to help replenish your skins vitality naturally.
Om My Shea contains organic ingredients such as, Raw Shea Butter, Coconut Oil, Mustard Seed Oil, Castor Oil, Coco Butter, Jojoba and Vitamin E Oils to thoroughly hydrate & nourish your skin.
Infused with therapeutic grade essential oils to ensure your safety, well being & assist you in having an enjoyable life experience which is calming & de-stressing with anti- inflammatory properties.
Shea Butter can provide relief from just dry skin to many minor dermatological discomforts (if you have a serious skin condition, you should seek help from a professional doctor).  Shea Butter has been clinically shown to provide health benefits.  Here are some of the benefits of Shea Butter for the skin:
Benefits of Shea Butter
Shea Butter alone, can bring relief to dry skin and many minor skin discomforts. Please note, if you have a serious skin condition, it is best that you seek help from a professional doctor.  Shea Butter has been clinically shown to provide health benefits & it's great for tattoos and overall skin wellness.  Here are just a few benefits of Shea Butter for your skin:
Great for daily moisturizing of the face and body (face and body)
Relieving dry skin
Moisturizing a dry scalp
Soothing minor rashes, including diaper rash
Minimize skin peeling after sunburn
Healing blemishes and wrinkles
Relieving itching due to dryness
Soothing sunburn
Can be used prior to shaving to minimize razor burn
Treat small skin wounds
Soften and heal cracking skin
Soften callouses on feet, especially heels
Prevent stretch marks from pregnancy
Healing minor burns
Treating mild to moderate eczema
Protect the skin (especially lips) from sun and wind
Smooth out skin tone
Prevent or minimize blemishes and scarring
Stop scalp irritation due to dryness or chemical processing such as dying or relaxers
Preventing bumps after shaving
Treating acne (especially when used with African Black Soap)
Easily absorbed (non-comedogenic).  Absorbs without blocking pores
Maintains and restores skin's natural elasticity
Brings shine luster to hair
UNREFINED SHEA BUTTER
Considered a skin superfood that comes from the fruit of the Shea (Karite) tree commonly found in Africa, is rich in vitamins A, E & F. It offers UV protection (SPF–6) and provides the skin with essential fatty acids for collagen production. It is excellent for both skin and hair, yet the benefits are moisturizing, reducing inflammation & skin smoothing.  Shea butter has been proven to have extensive anti-inflammatory properties. Redness and swelling on your face may be calmed by applying shea butter products.
When it comes to moisturizing, shea butter is one of nature's own miracles. Shea butter locks moisture into the skin and prevents it from becoming dry, rough and scaly by keeping it hydrated for longer. When areas of the skin crack due to dryness the fat content nourishes the skin. Moisturizing and anti-inflammatory properties of shea butter can also be effective in the treatment of itchy skin by supplying the oils the skin is lacking.
Suitable for use all over the body and face, shea butter can be applied to your hands and feet to help soften the skin and make it more supple. Easily absorbed, shea butter penetrates the skin without the clogging of pores associated with many moisturizers and can be effective on very dry skin. Shea butter is especially good at keeping the skin moisturized in the colder winter months.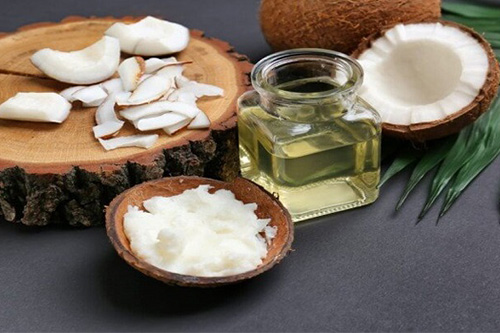 ORGANIC COCONUT BUTTER
As a skin protectant, coconut oil has many antioxidants for healing the skin. The antioxidants for healing skin balance out the candida or fungal sources that can cause skin conditions. Coconut oil can help soothe inflamed skin, reduce redness and rehydrate skin. The caveat is that coconut oil does provide minimal sun protection — about SPF 4.
One study found that coconut oil might help prevent and treat rashes, such as atopic dermatitis. Another study showed that coconut oil extract could improve the barrier function of the skin and reduce inflammation due to UVB rays.
Research on coconut oil has also suggested that the oil may have antibacterial properties, even when people use it on the skin. Cellular studies indicate possible antifungal and antiviral capabilities, too.
Scientists believe that coconut oil also helps strengthen the skin barriers for infants with a low birth weight, which could help protect them from health complications.
It is even possible that virgin coconut oil may have a beneficial effect on genes that play a role in causing inflammation, but more research is necessary to confirm this.
Scientists have not determined exactly why coconut oil benefits the skin, but the polyphenols and fatty acids that it contains may contribute to its helpful effects. It also contains antioxidants, the topical application of which can protect the skin and improve its appearance.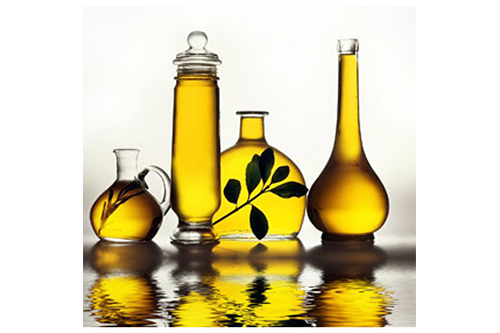 JOJOBA OIL
Rich in beauty-boosting vitamins A, E and D, plus antioxidants and fatty acids, jojoba "oil" is actually a wax ester with remarkably similar properties to our skin's own sebum. This means the "oil" is able to penetrate deeply, reaching below the top layer of skin for maximum nourishment. Jojoba is also naturally antibacterial, antifungal, antiviral, analgesic (read: able to relieve pain), hypoallergenic, and anti-inflammatory. Perhaps best of all, it can be used on any skin type, from dry and sensitive to acne-prone.
Preventative of Cold Sores
Jojoba oil is an undercover cold sore preventative that really works. "The tingling people feel when a cold sore is emerging is the [herpes] virus moving up the nerve shaft feeding on oxygen. Jojoba applied to the area will quickly mix with skin sebum and block the flow of oxygen to the virus, which retreats back into the nerve shaft." If jojoba is regularly applied the virus can never get the oxygen it needs to kick off. No wonder people are obsessed.
MUSTARD SEED OIL
Premature aging signs like lines and wrinkles can be prevented by regular application of mustard oil. Since mustard is rich in vitamin E and has a thick consistency. It helps in balancing body hydration and detoxifying the outer layer of skin. Though it is very viscous rubbing it well helps in removing the oily patches and offers ample benefits from its other miraculous properties.
"I indulge in the comfort of OmMyShea. The ingredients are pure and essential. The Calm My Shea is one of my favorites. The soft scent of lavender and other organic blends make this a treat after my bath, shower, pedicure, facial, and just a simple hand washing! I made sure that there would be more than enough by PURCHASING 2 LARGE JARS!!! One OmMyShea for each place where I'll need it most. Use the wonderful perfect oil as I do, to smooth my spirit, skin, and soul."
"Om My Shea is the perfect natural and rich moisturizer for my combination skin. From head to toe, I love to use it right after I shower. The quality ingredients used to make this awesome product allows it to absorb exceptionally well and leaves my skin soft and pleasantly scented."
"I can't say enough about this Product but what I will say about "Om My Shea" all Natural Shea butter is that two years ago I started using this Beyond amazing Shea for a Sciatic issue that was terrorizing me in my sleep, my husband said why don't you try Rita's product you want regret it and I promise you… You want regret it and rest is history… No more pills at night!! Between the Hemp Shea and Patchouli earth Shea! I sleep Well! Thanks Om My Shea!!"
"NATURALLY IT IS THE ESSENCE OF A BLACK WOMAN BUt, as IVE embody this product and INCORPORATED  INTO MY DAILY  SKIN CARE REGIMEN I HAVE SEEN NOTHING BUT  AMAZEMENT! I was asked "do you shave your legs?" By an esthetician  recently, and my reply was, "I use OM MY Shea Body Butter chile" get ur Life and get u some. If you want your skin to love you then Love it with OM MyShea! It's butter baby 💛🤎🧡"
"Rita's Shea body butter is the best Shea butter I've ever used in my life. It goes on easy. It doesn't take much and it smells fantastic. That's not counting all the fabulous healing oils she uses."
"I am so pleased with the Om My Shea body butter… prior to being introduced to it by Rita, I was having to use seasonal type lotions and oils that was not working, yet I have found with Om My Shea, I can use it year-round and it has provided me the hydration, healthful comfort and appearance I have desired. And I am grateful for the natural and organic ingredients that I can applied to my body.
Once you try it you will not want to go back."
"I wish I had tried it earlier. My husband was sunburned, so I used the shea butter is ease his skin peeling and it mysteriously cleared up all the dry skin in one use. 
I am now using it everyday on my face and my face looks 10 years younger after using only one week.  I am so pleased. 
Thank you and I am very grateful customer from now on."
" I used Om My Shea Body Butter on patches of eczema on my thigh and arm and I have to say that after probably two weeks, the roughness and dryness were gone, and the eczema patches are as smooth as the rest of my skin.
I cannot say enough about this incredible product and I use it daily to keep my skin soft and I believe that Rita is a genius. She has discovered something so incredible. If you have eczema or dry skin I recommend this product wholeheartedly."